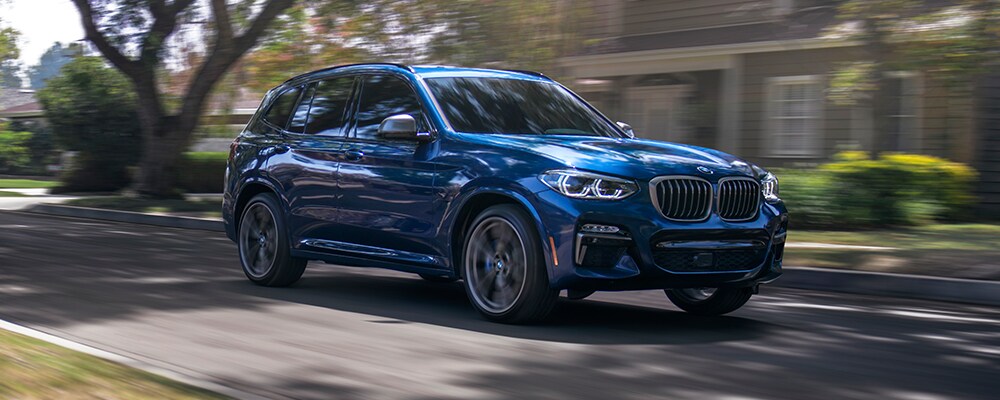 THE 2019 BMW X3
LIVE YOUR INDEPENDENCE. DRIVE YOUR PASSION.

Seize any reason for adventure and accept no compromises along the way. The popular BMW X3 Sport Activity Vehicle is reborn in three invigorating styles. Comfortable interiors, powerful engines, and intuitive controls come together in a vehicle where the passion for driving in more apparent then ever before. Come see us at Gault Auto Sport BMW to see for yourself what makes the 2019 BMW X3 so much fun to drive. We are located near Binghamton NY and only a short drive from Elmira NY, Corning NY, Ithaca NY and Cortland NY.
What makes the 2019 BMW X3 one of Gault Auto Sport BMW's best selling vehicles.

HIGHLIGHTS
RUGGED AND READY.
At home an any range. Driving a rough road or off-road won't slow you down. The BMW X3 features 8 inches of ground clearance for navigating conditions from sand to snow, with plenty of margin for steep sections. Available suspension options, include Adaptive M Sport suspension for the M40i, also ensures comfort and control when you're cruising the highway.
HIGH CAPACITY.
Pack for any Destination. The BMW X3 can accommodate everything your adventure requires. Cargo storage capacity reaches an impressive 62.7 cubic feet thanks to the split fold down rear seats. And when you really need to haul, the optional factory installed trailer hitch, the first ever available in a BMW SAV, is ready for use with a broad range of BMW Accessories.
PASSION FOR PERFORMANCE.
Drive Free. Ever BMW X3 comes with an 8 speed Steptromic Sport Automatic Transmission with shift paddles, tuned specifically to match the engine's performance characteristics. Driving dynamism and efficiency is noticeably improved with xDrive, BMW's intelligent all wheel drive system, standard on the X3 xDrive301 and M40i.
INTELLIGENT CONNECTIONS.
A seamless interface. The optional Navigation system, featuring the latest version of iDrive, puts a driver's world at your fingertips with an intuitive interface that responds to touch, voice commands, or optional Gesture Control. Essential driving information appears on the optional 8.8 inch instrument screen or the 12.3 inch screen of the optional Dynamic Digital Instrument Cluster, available in the Executive Tier.
SAFETY CONSCIOUS.
Adventure with confidence. The standard Active Guard system includes Frontal Collision Warning to monitor accident risks and alert the driver to take action when needed. Standard Park Distance Control and other optional driving technology systems add an extra layer of protection when you're cruising down the highway or parking at your destination.
HIGH SPEED, LOW DRAG.
Less resistance, more performance. The improved aerodynamics of the BMW X3, including BMW Active Kidney Grille and BMW air Curtains, reduces fuel consumption and noise levels, while helping the engine run more efficiently. And the M Aerodynamic kit, standard on the M40i, adds eye catching Cerium Grey Metallic design cues.
POWER PERFORMER.
Outpace predecessors. The latest BMW TwinPower Turbo 2.0 liter 4-cylender inline engine provides a power boost and faster acceleration to the X3 sDrive30i and xDrive30i. And a fine tuned 3.0-liter M Performance TwinPower Turbo 6-cylinder inline engine propels the X3 M40i to the top of its model range, with a best in segment 0-60 mph time of 4.6 seconds.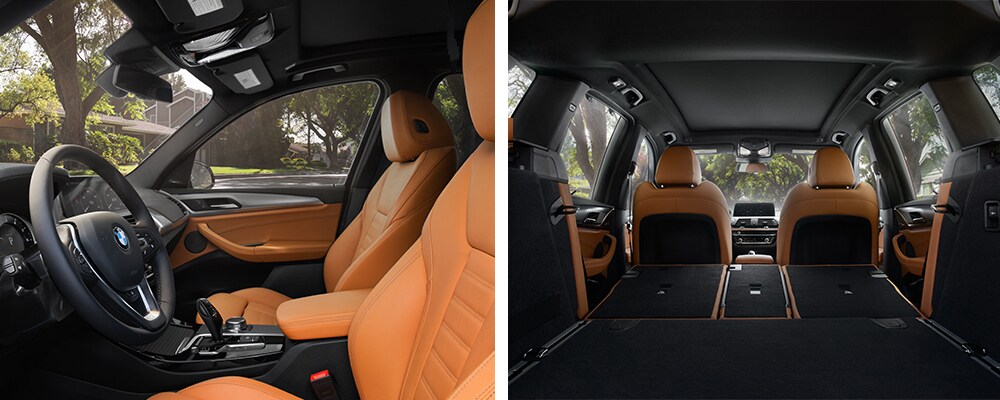 Explore our selection of new 2019 BMW X3 SAV's for sale near Binghamton, NY and only a short drive from Elmira NY, Corning NY, Ithaca NY and Cortland NY to get the luxury car you've always wanted. Buy a BMW X3 xDrive or lease a 2019 BMW X3 SAV at Gault Auto Sport BMW! For more information give us a call today or fill out the form below.

Make an Inquiry